Technical Support Specialist
Tipas: Darbas Pobūdis: Nuolatinis Vieta: Vilnius Atlyginimas: 1500
About the role and team

As a Technical Support Specialist, your primary focus areas will be the technical part of Adform creative offering (video ads, mobile ads, dynamic ads, product retargeting etc.). You will support Adform clients and partners by providing technical assistance while ensuring Adform banner specifications are followed correctly, educating on Adform Studio usage, and debugging banner code errors. Also, you will be responsible for API – Troubleshooting using Postman and Adform API documentation. Moreover, you will work with integrations (AdWords, Bing, Facebook etc.). Providing solutions related to integrations with other platforms such as AdWords, Bing, Facebook etc. And lastly, you will be working with Website Tracking support. Providing support & insights related to Adform's Site-Tracking solution – tracking points implementation, troubleshooting and consultancy on best website tracking practices.
Your responsibilities
Using e-mail (tickets) to interact with our clients: publishers, marketers, analysts, web and developers
Assisting creative agencies when building ads using HTML5 technology
Delivering internal and external training about the platform
Educating clients about the possibilities of Adform's platform and its solutions
Providing system feedback and suggestions about the possible improvements of the system to relevant parties
Coordinating communication between internal parties and clients in short and long term projects
Debugging JavaScript code or trying to find ways of scraping needed data
Own every ticket that comes your way - investigate, troubleshoot and fix problems
We expect you
Have higher education
Are fluent in English, both written and spoken
Are proactive and initiative: if you don't know the answer – you dig in until you find it, also offer new ideas, improvements
Are good at maintaining customer relations and following basic standards (replying in time, writing style, confidentiality rules)
Are a quick learner – can grasp basics of any tool quickly
Can explain complicated things in a simple manner
Like helping out others & working in a team
Don't lack positivity and ownership approach towards the tasks
Have basic knowledge of HTML, and JavaScript (can understand, read and troubleshoot JS code)
It would be an advantage if you
Have knowledge of web Debugging tools: Fiddler, Charles
Have experience working with Postman
You know what these words mean: API, S2S, Cookies, JIRA, SDK, DoubleClick
Have a background in one of the following fields: Advertising, IT, Networks, Programming
Have experience with internet marketing tools: Google Analytics, Google Tag Manager
Our promise
You will have an opportunity to learn and grow on a daily basis
You will work with highly professional and knowledgeable colleagues
Your Leader will ensure transparent, up to date communication and support your needs
You will be given challenging and unique tasks with a creative approach to problem-solving
You will be surrounded by a dynamic, inspiring and international environment
Salary starting from 1500 EUR gross. The final offer will depend on the experience and competencies
If you wonder about these things - we have something to offer you
Worry about health and accident insurance? Chill – we got this!
Eager to enjoy your vacay a bit longer? We offer additional vacation days!
Enjoy having work-fun balance? Good news! Fun office activities, team buildings and a friendly team will cheer you up! Explore our offices by going on a virtual tour!
Enjoy having lunch out? Grab your colleagues and enjoy delicious lunch at a friendly price in our canteen or outside on Adform terrace!
Wanna stay in shape? Join Adform sports team and exercise together!
Worry about your lonely left-at-home pet? Bring it to the office! We are very pet-friendly and happy to get to know your companion!
Having a headache or a sneezing morning? Adform offers 2 trust days for you to get better by staying at home! Use them and get back to work when feeling fresh again
---
Panašūs skelbimai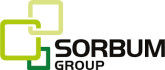 Darbo tipas: Darbas
Galioja: 26 d.
Darbo tipas: Darbas
Galioja: 2 d.

Darbo tipas: Darbas
Galioja: 7 d.