UX Writing Intern
Tipas: Praktika Pobūdis: Terminuotas Vieta: Vilnius Atlyginimas: 730
Adform is globally recognized as a leading advertising technology company and was named a Leader in Gartner's Magic Quadrant for the third year in a row. The quality of UX is key to our success. Adform's UX Strategy has 3 pillars at its core: a simplified UI with familiar interaction patterns, Augmented Intelligence to assist the user's journey and a single back-end Platform. The first results of our UX Strategy have been introduced publicly with the launch of Adform FLOW in 2020 which was recognized by the prestigious Red Dot Award in 2021 in the category of UI & UX. The efficiency of Adform FLOW UX has also been authenticated in a recent analysis by PwC. But these are the first steps only, we have high ambitions and face an exciting journey ahead of us.
The Adform UX Writing Internship is about discovering new talents. Have you ever dreamed of a career in UX but were unsure where to start? Or, have you already started your career and want additional experience in the field? If so, this is a perfect opportunity for you. Come and join us!
Duration: 6 months (Full-Time)
Your responsibilities
Collaborate with UX designers, researchers, product managers, and other teams to create the desired user experience
Create useful, meaningful text that helps users understand how to use the platform to best complete the task at hand
Create content for product documentation, interface copy, and product release notes
We expect you
Are a recent graduate or a senior student of university programs or a professional eager to change your career path to UX writing
Are fluent in English and Lithuanian both verbal and written
Are self-driven, result-oriented, and passionate to learn new things every day
No previous experience in UX Writing is needed, but a desire to learn, curiosity about how AdTech works, and motivation to do things better every day are key factors for joining the program.
Our promise
Paid internship. The salary for this position is 730 EUR gross per month
Specifically designed training in UX Writing as well as practical, hands-on assignments allowing you to contribute to real Adform user experience improvements
Dedicated and seasoned mentor who will share her knowledge, best practices, professional growth trajectories, assign practical tasks, and guide you through different steps of the internship
You will work closely with highly professional and knowledgeable colleagues
You will get a certificate of completion and receive a letter of recommendation
You will participate in the team's social activities and local company events
You will receive a welcome package including all necessary IT equipment (Mac or Win based on your preference)
---
Panašūs skelbimai

Darbo tipas: Darbas
Galioja: 8 d.

Darbo tipas: Darbas
Galioja: 22 d.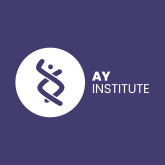 Darbo tipas: Praktika
Galioja: 10 d.