Group Accountant
Tipas: Darbas Pobūdis: Nuolatinis Vieta: Vilnius, Kaunas Atlyginimas: From 2200 Eur gross monthly
About the role and team
Adform's Accounting department consists of talented professionals who manage the finances of a company. The team ensures the smooth processing of the accounts payables, tracking assets, allocating costs according to the legislative rules and the agreed policies. The Accounting department also handles payroll within a group, takes care of statutory, management and tax reporting preparation and financial audit in different countries. Together with the Finance department, we provide high-quality business assistance and support to the whole organization of Adform.
Our strength lies within our team. The unique, dynamic atmosphere at Adform turns problems into solutions and questions into answers. We believe that the best results are achieved through passionate people, who never cease to innovate.
We are looking for a devoted ACCOUNTANT to join our team in Vilnius.
Your responsibilities
- Coordinating payroll calculation process in various countries
- Preparing VAT, tax return, other taxes and reconciliations with tax authorities
- Ensuring accurate and timely month-end and year-end closing
- Participating in audit and financial statements preparation
- Providing support to other team members in day-to-day accounting activities
- Contributing to the continuous improvement of the accounting processes
- Cooperating closely with other departments as well as external tax service providers
- Participating in different projects
We expect you
- Have a higher degree in Accounting or Finance
- Have strong accounting background (Tax returns, Payroll calculation (including Lithuanian payroll), Annual compliance)
- Have strong knowledge of MS Excel and other MS Office tools
- Are fluent in English and Lithuanian (written and spoken)
- Have ability to pick up responsibilities quickly and to work in a fast-paced environment and prioritize responsibilities accordingly
- Possess dedication, passion and you are attentive to details with ability to effectively multi-task operations/projects with deadlines
- Have excellent interpersonal skills – able to work effectively as a team member
It would be an advantage if you
- Have experience in a Big 4 Accounting firm
- Have experience working with Navision accounting system
- Have knowledge of IFRS
- Have experience working in SSC

Our promise
- You will have an opportunity to learn and grow on a daily basis
- You will work with highly professional and knowledgeable colleagues
- Your Leader will ensure transparent, up to date communication and support your needs
- You will be given challenging and unique tasks with creative approach to problem-solving
- You will be surrounded by dynamic, inspiring and international environment
- Monthly salary range for this position starts from 2200 euros gross. The final offer will depend on the experience and competencies
If you wonder about these things – we have something to offer you
- Worry about health and accident insurance? Chill – we got this!
- Eager to enjoy your vacay a bit longer? We offer additional vacation days!
- Enjoy having work-fun balance? Good news! Fun office activities, team buildings and a friendly team will cheer you up! Explore our offices by going on a virtual tour!
- Enjoy having lunch out? Grab your colleagues and enjoy delicious lunch at a friendly price in our canteen or outside on Adform terrace!
- Wanna stay in shape? Join Adform sports team and exercise together!
- Worry about your lonely left-at-home pet? Bring it to the office! We are very pet-friendly and happy to get to know your companion!
- Having a headache or a sneezing morning? Adform offers 2 trust days for you to get better by staying at home! Use them and get back to work when feeling fresh again!
- Not enough? Join us and find out more!
---
Panašūs skelbimai

Darbo tipas: Darbas
Galioja: 26 d.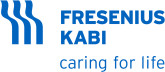 Darbo tipas: Praktika
Galioja: 28 d.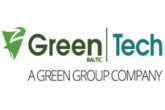 Darbo tipas: Darbas
Galioja: 1 d.