Data research internship
Tipas: Darbas Pobūdis: Darbas iš namų, Papildomas darbas Vieta: Vilnius, Kaunas, Klaipėda, Šiauliai, Panevėžys
#fintech #blockchain #dataresearch #datadriven
Know any of these words?
If you do, I certainly want your attention to what's coming next.
We are in a need of a young, agile and inquisitive colleague to be a part of our data-driven sales team that sits upon a process which is nothing like the stereotyped sales from the '90s.
What would you be doing?
using the latest technology to find certain leads from Europe, Asia and South America;
have control over the CRM to create, update and manage chunks of data;
participate in collaborative training with the management to ensure that you're always up-to-date with the latest tools and procedures;
learn, educate, experience yourself in the Blockchain and Fintech areas.

What are we offering?
#professionalism #knowledge and $$$;
Participation in industry based events, training and of course - team buildings;
Flexible working hours (super easy to manage with studies);
A neat new table in the centre of Vilnius;
Unlimited snacks & coffee supplies in the office;
Millennial type of transportation - electric scooters;
Nintendo Switch, a racing simulator and a professional DJ set;

What do we need from you?
Good working knowledge of English;
Proficiency in any of the office apps (Microsoft word/Libre office/Google Docs);
Great interpersonal skills and readiness to work in an international environment;
Competitiveness in routine based tasks;
Be fun at parties (nice-to-have).

Applications are welcome with our without motivation letters. No need for your selfie. Send to: vytautas@coingate.com
---
Panašūs skelbimai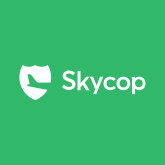 Darbo tipas: Darbas
Galioja: 21 d.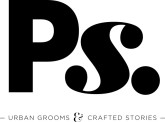 Darbo tipas: Darbas
Galioja: 13 d.

Darbo tipas: Darbas
Galioja: 14 d.