IT Product Manager / Product Owner
Tipas: Darbas Pobūdis: Nuolatinis Vieta: Vilnius Atlyginimas: 1200
CoinGate is the trademark name of UAB Virtualios Valiutos, registered in Lithuania. Established in 2014, CoinGate is a software company developing programmatic solutions with the emerging blockchain technology at the core. With strong customer orientation, our team has developed a platform serving over 1,500 business clients and +45,000 registered users, and has established itself as a market leader for blockchain innovations.

Our mission is to be at the forefront of blockchain technology adoption worldwide. CoinGate founders have for several years envisioned the technology as something that will ultimately change the business landscape and governmental affairs by increasing transparency and improving efficiency at all levels. We strive to make that change happen.

A constantly growing team of CoinGate (coingate.com) is currently looking for a Product Manager / Product Owner.

Main tasks include:
Communication between the developers, marketing and support teams;
Providing specification of new features and preparation of the product concept focusing on the UX/UI;
Formulation and monitoring of tasks for the development; quality assurance;
Backlog maintenance;
Presentation of new implemented modules to the support and marketing teams and providing trainings (if needed);
Helping the support team in customer inquiries;
Ensuring that each member of the team follows the procedure;
Task prioritization.
Requirements
Fluency in the English language;
Similar working experience;
Ability to find answers and make decisions independently;
Strong leadership skills, discipline; ensuring that procedure is followed by others;
Ability to communicate with customers effectively.
We offer
Competitive salary based on experience and commitment;
Insights into the world of Bitcoin, blockchain and cryptocurrencies;
A new office in the city centre;
Equipment provided, unlimited coffee, relaxed atmosphere.
---
Panašūs skelbimai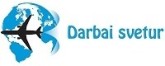 Darbo tipas: Darbas
Galioja: 24 d.

Darbo tipas: Praktika
Galioja: 7 d.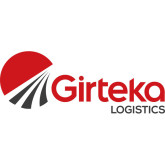 Darbo tipas: Darbas
Galioja: 31 d.