Office administrator
Tipas: Darbas Pobūdis: Nuolatinis Vieta: Vilnius
8Devices is a company engaged in development, manufacturing, and sales of unique design and functionality of electronic equipment. Many years of expertise in hardware engineering and software design allows us to deliver exceptional quality products with the best price performance and quick time to market approach.
We are looking for a person who would be willing to join our young and professional team:
OFFICE ADMINISTRATOR
Main responsibilities:
Coordinate maintenance of office facilities
Monitor and procure office supplies
Assist accountant's office with basic bookkeeping work
Manage company's documents
Assist with HR tasks
Coordinate business travels
Support the company's employees and guests
We expect that you:
Have a university degree or are a last year student
Are fluent in English
Have excellent communication skills
Have good organizational skills
Are attentive to details
Are proactive and positive
Have the motivation to learn
Our office is located at the heart of Vilnius Tech Park. We can promise you an interesting job with all the opportunities to grow.
---
Panašūs skelbimai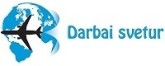 Darbo tipas: Darbas
Galioja: 11 d.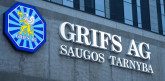 Darbo tipas: Darbas
Galioja: 5 d.

Darbo tipas: Darbas
Galioja: 8 d.