QA internship
Tipas: Praktika Pobūdis: Nuolatinis Vieta: Vilnius
DESCRIPTION

At TransferGo we believe transferring money internationally should be frictionless and accessible. We aim to make life easier for anyone sending money abroad by removing the processes and fees that traditional banks and cash bureaus have.
We are a fast growing, customer-centric FinTech company with an international team of close to 90 employees, great product (both web & mobile) and a service available in 47 countries.

At the moment we have a great opportunity to join our team for Quality Assurance internships (with a possibility to join the team full time).

If you have:
Passion about trying and using trendy websites and apps
Excellent communication skills
Fluency in written and spoken English
Ability to work autonomously
High levels of initiative
Passion for Agility and working in an Agile environment
Mobile app native development awareness
BENEFITS
3 months of paid internships with a possibility to prolong
Friendly and stimulating environment
Possibility to work with a bright, friendly and talented team
Learning and development opportunities
Flexible working hours to manage work and studies
By submiting your application you expressly make the following representations and warranties and give your consents as described below: (1) TransferGo collects your personal data for the purposes of managing TransferGo's recruitment related activities as well as for organizational planning purposes globally. Consequently, TransferGo may use your personal data in relation to the evaluation and selection of applicants including for example setting up and conducting interviews and tests, evaluating and assessing the results thereto and as is otherwise needed in the recruitment processes including the final recruitment. (2) TransferGo does not disclose your personal data to unauthorized third parties. However, as a global company, TransferGo has international sites and uses resources located throughout the world. TransferGo may from time to time also use third parties to act on TransferGo's behalf. You agree to the fact that to the extent necessary your personal data may be transferred and/or disclosed to any company within TransferGo group of companies as well as to third parties acting on TransferGo's behalf, including also transfers to servers and databases outside the country where you provided TransferGo with your personal data. Such transfers may include for example transfers and/or disclosures outside the European Economic Area and in the United States of America. Should you request to be removed from our system in the future, please contact hr@transfergo.com and your personal data will be deleted within 30 days.
---
Panašūs skelbimai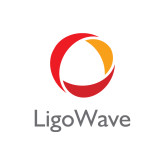 Darbo tipas: Darbas
Galioja: 12 d.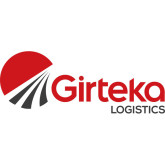 Darbo tipas: Darbas
Galioja: 29 d.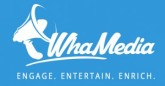 Darbo tipas: Darbas
Galioja: 25 d.