CLIENT SUPPORT SPECIALIST
Tipas: Darbas Pobūdis: Nuolatinis Vieta: Vilnius
Do You
– ever feel like you can achieve anything you wrap your head around?
– ever find yourself thinking you wish you could fight injustice?
– tend to organize every little detail of your life?
If you answer YES, YES and YES! – don't hesitate and join our mission.
As a Client Support Specialist you will be the primary liaison between our global customers and our technical support in a goal driven environment. You will assist customers by answering and directing incoming phone calls, e-mails, live chats, opening cases when needed, and directing registered cases. Your primary focus will be on providing customer service by performing question/problem diagnosis in order to transfer call/case to appropriate technical support group as well as resolving our customers issues whenever possible.
Skycop needs you to become a master of support team – and maintaining an ongoing relationship with our clients!
Requirements
Proficient written/spoken English is a must
Impeccable attention to details with strong organizational skills
Exceptional communication skills and professional presence
Innovative problem solver, results minded and solution focused
Effective team player with the ability to work independently
Develop and sustain productive customer relationships
Additional plusses
Previous experience in Support Team
Knowledge of 2nd foreign language (level B2)
For qualifying candidates we offer
Open broad career prospects and growing hand in hand with the company
Experience in a useful and positive service promotion
Opportunity to expand your horizons and gain experience in working with international business company
Flexible working hours
Great company culture!
Join the mission!
Monthly salary (net): €500.00 – €800.00
If you are selected, we will be contacting you via email or phone.
Skycop is a global company, offering and supplying their services from a service center in Vilnius. We are a unique organization for your next career stop, with wide career opportunities and great success stories. Most have risen to high level managers from common positions. Join us and become an international team member – become a part of history.
IMPORTANT NOTICE: By applying for this role, the candidate agrees to the processing of his / her personal data in accordance with the Personal Data Protection Law, and to their storage by Skycop.com human resources employees. Personal data will not be communicated to third parties without the candidate's consent.
---
Panašūs skelbimai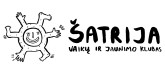 Darbo tipas: Darbas
Galioja: 23 d.

Darbo tipas: Darbas
Galioja: 3 d.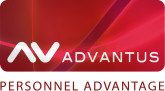 Darbo tipas: Darbas
Galioja: 30 d.