Sales & Account Executive
Tipas: Darbas Pobūdis: Nuolatinis Vieta: Vilnius
Job description

CoinGate (coingate.com) is a blockchain payments company focused on providing online and retail businesses with Software-as-a-Service solutions for accepting cryptocurrencies as a form of payment. Whether an ecommerce store, a heavily customized website, or a brick-and-mortar shop in a hectic street, our integration options cover all business needs. CoinGate is ambitious to grow adoption of cryptocurrencies on a global scale by laying out a reliable, accessible and convenient payments infrastructure that caters for the needs of both merchants and their customers.
Our growing team is seeking a dedicated Account & Sales Executive with experience in customer service, digital product sales (phone/email), and/or managing customer accounts, to support and drive our growth efforts.
Your tasks:
Develop and execute the entire outbound sales strategy;
Manage and improve the sales pipeline to ensure a constant stream of leads;
Identify and evaluate client acquisition channels, seek out business prospects;
Build and maintain relationships with new and existing customers, find growth opportunities;
Propose product improvements based on client feedback and desires;
Analyse industry trends, markets and competitors.
What you will need:
Experience in sales or account management;
Strong verbal and written communication skills in English (other languages a plus);
Ability to understand basics of a technical product and converse with customers in technical terms.
Our offer for you:
Competitive salary based on experience, commitment and results (800–1200 Eur taxes excluded);
First-hand experience in the world of Bitcoin, blockchain and cryptocurrencies;
Required equipment and a nice desk in our new office in a central location in Vilnius;
Relaxed atmosphere, supportive team, unlimited coffee, and other perks.
Please send in your CV with a motivational letter to dmitrijus@coingate.com
---
Panašūs skelbimai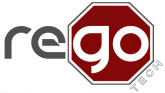 Darbo tipas: Darbas
Galioja: 2 d.

Darbo tipas: Darbas
Galioja: 15 d.

Darbo tipas: Darbas
Galioja: 8 d.