Software development engineer intern
Tipas: Praktika Pobūdis: Nuolatinis, Terminuotas, Darbas iš namų, Darbas vasarą, Papildomas darbas Vieta: Vilnius
MIO ROBOTS is looking for an Intern in Vilnius
MIO ROBOTS is a part of Metro Accelerator powered by Techstars in Berlin.
Hello Human! I am MIO the robot.
I have a message for you! Watch and listen on:
https://www.youtube.com/watch?v=Tg8nQQAVpJE
I bring your favourite drinks and snacks directly to you when you are in the park, ciry square or having a great time at the seaside! I will find you there and speak to you, or you can simply request me with an app. You see, technology is amazing - instead of you carrying your water everywhere, I can bring it to you!
At MIO Technologies, we use robots to provide refreshments to people. We want to change the way people can access things physically.
Join us if you want to make a difference, work with cute robots, launch projects with TOP global brands, and most importantly join a team of great, ambitious people!
INTERNSHIP DESCRIPTION:
Do what you love doing and try new things
We are particularly looking for business development and business related interns, but some part of your internship time you would be able to do whatever you want to, as long as it's relevant to our company and brings value (e.g. UX, Business Development, Sales, Technology, Copywriting, PR, Sound Design...you name it!)
IDEAL PROFILE:
You are willing to discover your strengths and weaknesses
You are willing to learn and gain experience
You have an ambition to change the world together and become the best in your field
Great communication skills
Fluent in English language
Possess or able to adopt company values: People, Speed, Persistence, Results, Flexibility, Integrity, Focus
WE OFFER:
Work with a forward-thinking team of creative professionals
Opportunity to change the way people are connected with physical things
Work in Best StartUp 2016 (by American Chamber of Commerce)
Work with StartUp which was selected to TECHSTARS METRO accelerator (#1 accelerator in Europe, Metro Group is in top 10 of Global Retailers)
Build your career within a fast growing, diverse company
Create a relationship and launch projects with top global brands like Coca-Cola, Unilever, Mondelez, Walmart, Heineken, Pepsico, Tesco, Amazon etc.
Bonuses for results + career opportunity + great people to work with
Let's do this! Mio is eager to work with exciting new colleagues who can navigate its path across the world!
Wanna find out more about MIO and the internship offer? Check this out!
https://docs.google.com/presentation/d/1Bg6NRk7IqNxhSF1AK3_Dxb8ua4pXWTYzjAaeR4C_luo/edit#slide=id.g29240b06a8_0_261
MIO ROBOTS is an Equal Opportunity/Affirmative Action employer. All qualified applicants will receive consideration for internship withour regard to race, color, religion, sex, national origin, disability, or protected veteran status.
---
Panašūs skelbimai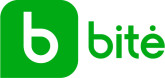 Darbo tipas: Darbas
Galioja: 18 d.
Darbo tipas: Darbas
Galioja: 21 d.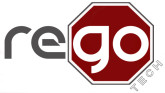 Darbo tipas: Darbas
Galioja: 19 d.